The Plum Pudding Model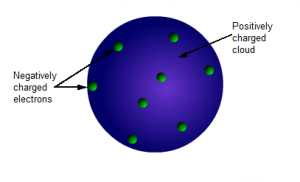 Parker POINTS
The plum pudding model was first proposed in 1904.
It is a positively charged ball that has negative electrons evenly spread throughout it.
It is an important step in atomic theory because it is the first model that included the electron and indicated that atoms were made of smaller units.
Graphic by Eric Hamber Secondary